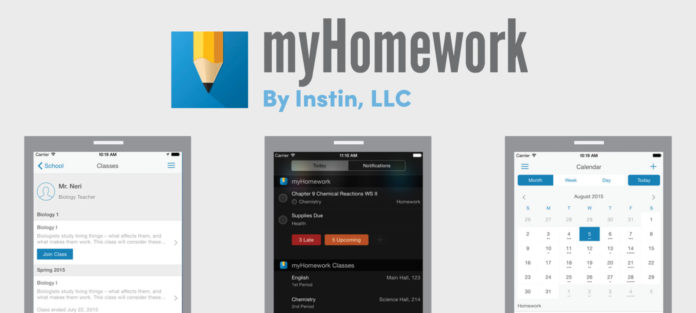 Fiona, senior,
Simsbury, Connecticut 
myHomework
By Instin, LLC
"Have you ever experienced those moments of panic as you flip through pages of scribbled notes to make sure you didn't overlook any assignments? With myHomework, a tech-based, cross-platform student planner, all the information about your classes—schedules, homework, upcoming tests (and even which rooms they're held in)—can be manually put into one simple database. Whether you organize your tasks based on class, due date, priority, or type, this visual agenda is the app for you. Being able to set timely reminders beforehand can truly make a difference in reducing your amount of late-night cram sessions and last-minute submissions."
Useful?


If you're a "screenager" like I am, having access to this planner on both your smartphone and computer is a game-changer. Insider's tip: Add a class called "Other" to remind yourself of any after-school commitments—the calendar feature can easily give you a vision of your whole upcoming week.
Fun?


Unless you find a strange satisfaction in making lists and checking off objectives like I do, using this app may be as fun as jotting down your homework on a random piece of paper, which (in my opinion) is not the most exciting thing in the world.
Effective?


Not gonna lie—it's not too difficult to turn a blind eye when the notification telling you to start your chemistry worksheet pops up on the edge of your screen as you indulge in the season finale of Riverdale, but with everything on one interface, the homework #grind definitely becomes more manageable.